What our customers say
Brett and Caitlin did an amazing job finding me a great tenant for my condo while I am working abroad. They were very communicative, answered my questions at all hours, listened to my concerns and most importantly gave me their honest opinions. I felt super at easy and surprisingly this was the least stressful aspect of my move. Thanks so much you two!
Marta Zientarski
Brett was an amazing realtor to work with! So glad that I found him and Caitlin to help me with my first home purchase. His experience and knowledge in the field is truly unparalleled. He is very accommodating to fluctuating schedules and will give you his honest opinion every time. Together, we must have looked at about 50 condos before we found the right one and he did not rush me one bit. In fact, he encouraged me to take my time and be patient. I highly recommend him to anyone looking for their next real estate purchase/sale.
Krishna Patel
5 Stars ! Brett Starke is a realtor who deeply cares about people and how life-changing decisions will affect them. We were so impressed with his efficiency, finesse and knowledge of the every changing market. He and Caitlin are completely hands-on and attentive - they make you feel like you are their only client. And at no time did we every feel pressured. They also kept us feeling young (!) with innovative ideas and initiatives. Bravo Brett ! You are well on your way and we will recommend you and your team highly to anyone on the move.
Kathy Stafford
I had the pleasure of meeting Brett at an RRI convention in Toronto last week. As a fellow Realtor I was so impressed with his creative and cutting edge marketing strategies. If you are looking to stand out from the crowd when listing your property, than Brett is the Realtor for you ! I would definitely refer his services.
Julie Woolsey
We had recently moved to Toronto from Ireland and knew very little about the renting situation in the GTA. Brett and Caitlin were truly helpful, no question was too foolish, and they always responded to us very quickly. They emailed us daily with the most recent listings which really helped us get an idea of the different types of apartments available. We found the perfect apartment and were guided through the lease agreement which really helped ease our minds. The service they offer is friendly, efficient and professional. We would highly recommend them to anyone leasing or buying in Toronto.
Lynsay McFarland
Brett and the Starke Realty team are the go-to Realtors Toronto, employing leading edge marketing strategies and delivering an exceptional client experience. I and my team are confident in recommending them to anyone looking to buy or sell in the Toronto area.
Anders Frederiksen
No one I trust more with my clients than Brett when it comes to finding a home that they can move into and love, understanding it is a lifestyle purchase. Highly recommend as he is dedicated to furthering his own understanding of everything real estate.
Darryl Watty
Brett Starke is hands down the best realtor I've ever worked with! Brett and his team worked tirelessly to find me the perfect condo in Toronto. Having never lived downtown Toronto, I wasn't sure what area would be the perfect fit. Brett listened to what I wanted and showed me properties in areas that would appeal to me. Brett found me the perfect unit and was even able to negotiate the price to fit within my budget. Caitlin was also very helpful getting all the paperwork completed and helping me get the apartment set up. I will be recommending Brett and his team to all my friends and family and would urge anyone looking for a realtor to strongly consider using him!
Kathleen Selke
I have worked closely with Brett and Caitlin at PSR Brokerage for the past 2 years. It has been a pleasure having them join our PSR family. Innovative and top of their game, The Starke Team has shaken up the Toronto Real Estate Industry. I would recommend him to anyone !
Quinn Kimiko
The Starke Realty Team is the Toronto Realtor for life. The team have an amazing diverse range of real estate skills under one leader; they never give up and they do what they promise to do. I genuinely believe Brett is one of the best realtor in Toronto and an amazing human being.
Mannie Baltodano
About Us
We at Starke Realty take pride in giving back to the community as we are active volunteers with Junior Achievement Central Ontario. Junior Achievement is Canada's largest youth business organization. Our team delivers programs to high school students about entrepreneurship, financial literacy, and business development. We donate $10,000 a year from our sales towards supporting Junior Achievement as we truly believe in this program and giving back to our community. Brett is also involved in the community by supporting the Conservative party serving as the president of the Spadina Ft. York Federal EDA and also acted as the campaign manager for Spadina Ft. York in the last federal election.
Brett Starke, president of Starke Realty takes a team approach to real estate. Buying or selling a home in Toronto is a complex, sophisticated and often deeply personal endeavor. His business has grown successfully and consistently thanks to the repeat business of happy clients and their introductions to friends, family and neighbors. This track record is only possible because Brett and his team deliver both results and an enjoyable experience. Brett is a straightforward and assertive leader.He does this through weekly accountability meetings with his team to ensure not only his clients are on track but his team's clients are on track. He performs one-on-one meetings with each team member to provide individual assistance. His leadership has resulted in one of the most well-known real estate teams in Toronto. Starke Realty has reached over 100 5-star Google Reviews and have been featured in Property Spark multiple times for top social media profile.
We believe in a balanced business philosophy. The Starke Realty Team utilizes a "triple bottom line" which broadens our focus on the financial bottom line to include social and environmental considerations.
The Starke Realty team's top of the line marketing skills led them to achieving diamond status and PSR Brokerage's top brand ambassadors for the past three years.
2017:
31 Transactions

2018:
35 Transactions
PSR Brokerage's Diamond Award
Top 10 Agents at PSR Brokerage
Chosen as PSR Brokerage's Brand Ambassadors
The Starke Realty Team is conscious of the environment, while in many cases we must drive between showings, we take transit and walk to as many showings & meetings with our clients as possible. We also maintain a paperless office where all paperwork, including transaction documents, are done electronically whenever possible.
Recently Sold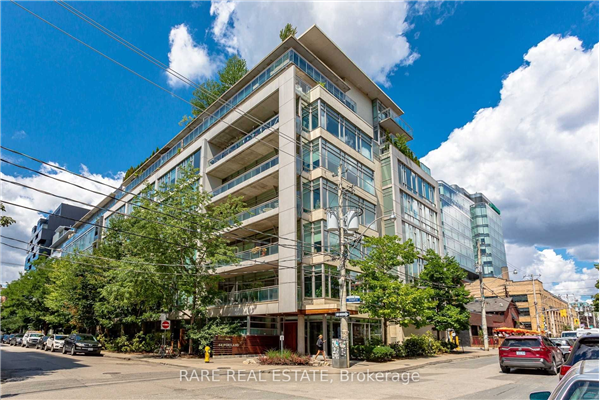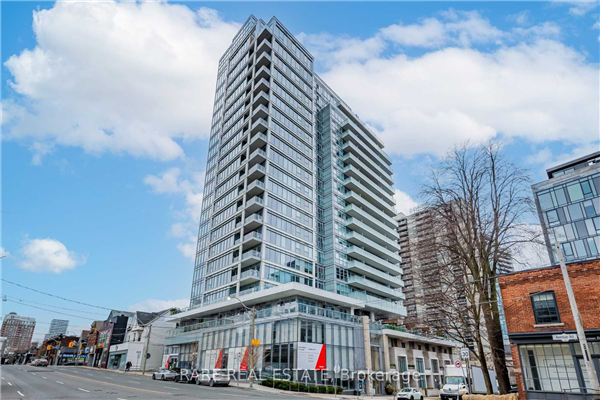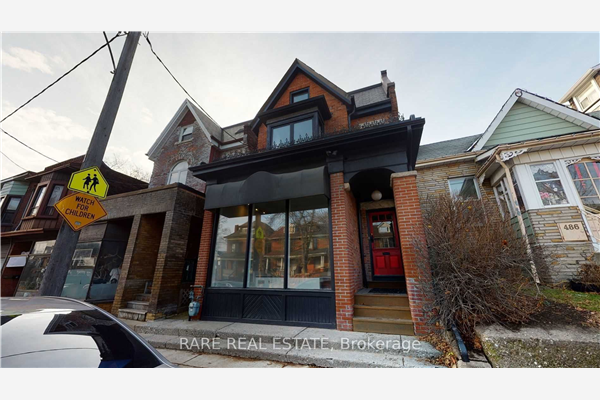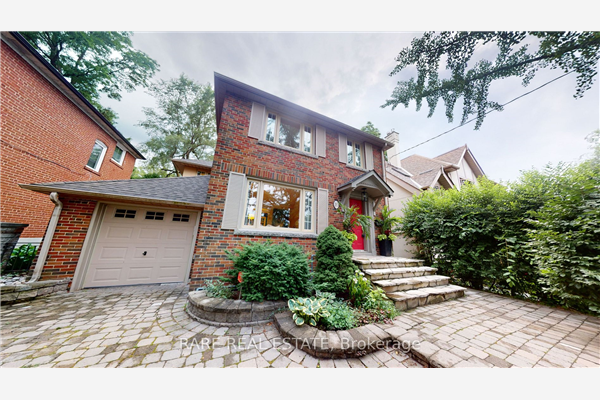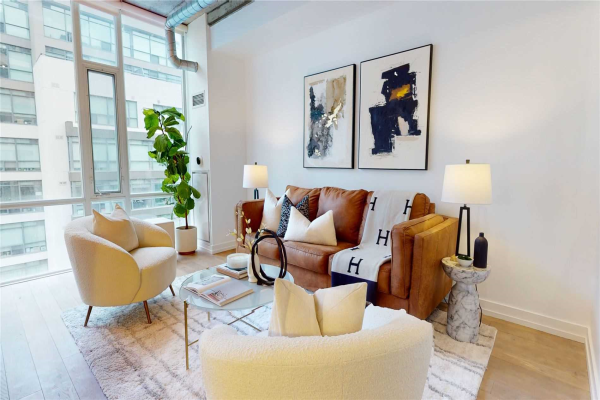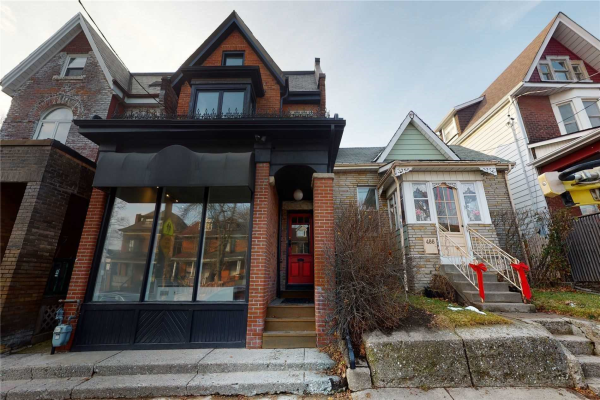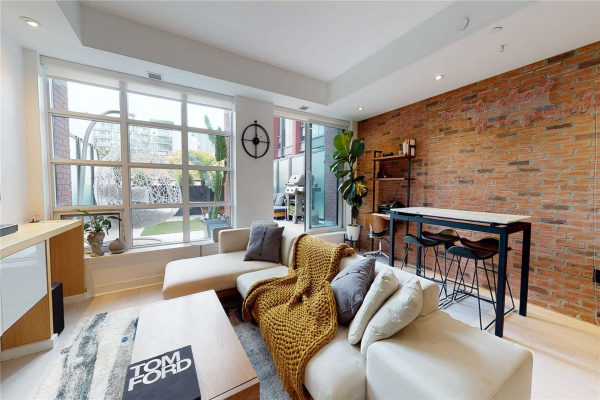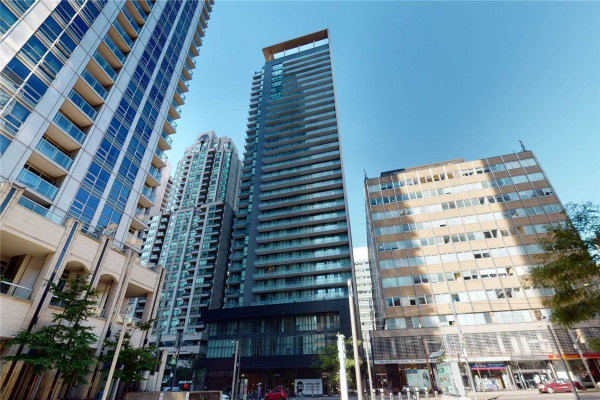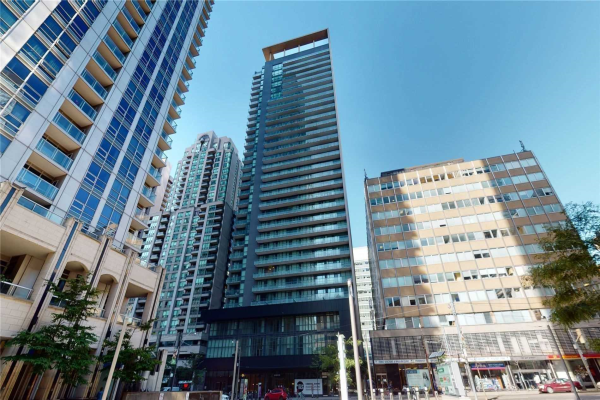 Featured Properties
Buying or selling a home is a big decision - you need an experienced professional to guide you through the process. When you work with me, you can count on personal, attentive, patient service, excellent knowledge of the area, great negotiation skills and expert selling strategies.
Contact Details
If you have any questions, just fill in the contact form and we will answer you shortly. If you're living nearby, come and visit our office.
Get in Touch
In the press
The Starke Realty team has been featured in several articles on multiple media platforms.
Check out some of our featured articles
Toronto's Luxury Real Estate Market Gets The Spotlight In New Amazon Series 'Luxe Listings Toronto'
Get ready to see how the other half lives. On Tuesday, Prime Video announced that it has started production on the new Canadian Amazon Original docu-
New Amazon Prime TV Series Will Show Off 'Toronto's Most Stunning Real Estate' & It's About Time
Brace yourselves, Toronto real estate nerds! Prime Video has just started production on ?Luxe Listings Toronto, an upcom
Toronto Gets The Spotlight In New Amazon Series 'Luxe Listings Toronto'
Get ready to see how the other half lives. On Tuesday, Prime Video announced that it has started production on the new Canadian Amazon Original docu-